Craig A. Peterhansen
January 10, 2010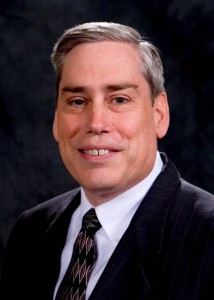 Craig A. Peterhansen was appointed to his current role of general manager, Chevron Retail East Marketing in Houston, Texas, in April 2008. Currently, his responsibilities include the sale of gasoline and diesel fuel through over 6,000 service stations and $14 billion in annual sales across the Eastern and Southern United States. A native of Akron, Ohio, Peterhansen graduated in 1981 from Mississippi State University where he earned a bachelor's degree in civil engineering.
Upon graduation, he began his career with Chevron U.S.A. Inc. as a project engineer, based in Louisville, Ky. He went on to serve in a variety of management experiences, across North America, in lubricant and retail gasoline sales, marketing, plant operations, supply, and distribution roles.
In 2002, as vice president of Global Lubricants Solutions, he was responsible for global enterprise leadership for product technology and technical support, e-business, brand and marketing, motor sports sponsorships, innovative solutions, product line management, global accounts, and supply chain organizations.
In 2006, as vice president of global sales, his responsibilities included the annual sales of $5 billion of oils, greases and coolants to consumer, commercial and industrial consumers in more than 170 countries around the world.
Peterhansen is a proud and active supporter of Mississippi State University, contributing to the establishment of a new university partnership program with the Chevron Corp., expanding on athletic sponsorships with MSU football, baseball, and men's and women's basketball, and through a memorial scholarship in honor of his father.
He actively supports the Texas Children's Miracle Network and the Make-a-Wish Foundation.
Peterhansen currently resides in The Woodlands, Texas. He and his wife of 25 years, Pamela, have three children – Rebecca, currently studying in Argentina; Benjamin, now serving in the U.S. Marine Corps in Afghanistan; and Sarah who is at home in grade school.