wo CEE Faculty Earn 'Distinguished' Status from Bagley College
May 1, 2013
These inidivduals were nominated by faculty, staff, and students in the college and were chosen based on the following selection criteria:  Outstanding teaching is evidenced by many factors.  Outstanding teachers engage students in the learning process and motivate students to succeed inside as well as outside of the classroom.  Outstanding teachers seek to use a variety of teaching methods to reach students regardless of their indivdual learning styles.  Outstanding teachers are demanding but fair, clearly communicating their expectations for students and holding students to these expectations.  Outstanding teachers challenge students at all levels in their classrooms and encourage collaborative learning among their students. Outstanding teachers engage in active assessment of the learning of their students and seek to improve their teaching to ensure even greater student learning in the future.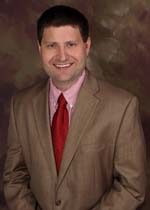 Isaac Howard is an associate professor and the Materials and Construction Industries Endowed Chair in the civil and environmental engineering department. He is known for being dedicated to students—from doctoral candidates to high school seniors.
Howard has taught many civil and environmental engineering classes such as construction materials, pavement materials and design, and material characterization. At the end of 2012, he had taught 2,377 credit hours. He has been vital in the development of a four-course engineering graduate program focusing on paving materials. He is also involved in different high school outreach programs for students interested in pursuing a civil engineering degree. A member of the American Society of Engineering Education, he earned a doctoral degree from the University of Arkansas in 2006.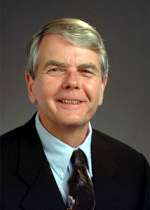 James Martin has more than 30 years of engineering experience and expertise in water quality management and modeling different water environments. He is a professor and the Kelly Gene Cook Sr. Charitable Foundation Chair in the department of civil and environment engineering He also serves as the department's graduate coordinator and chair of its scholarship, graduate, and promotion and tenure committees.
Since joining the Bagley faculty in 2001, Martin has been sharing his knowledge of water quality modeling, environment engineering and water resource engineering. While teaching classes in water resources engineering and environmental issues, he has also been active on campus as a member of different faculty senates. His doctoral degree in civil and environmental engineering is from Texas A&M University.